About us
Depending on
yours needs.
For 30 years GLS Stone Group has focused making the highest quality stone equipment for all areas of stone production to create real value to our customers through GLS Stone Machines.
In the early 90s GLS Stone Group began introducing the newest stone equipment technologies to the United States. Since then we have kept up with the latest innovations in the industry
integrating with the newest modifications on all models of GLS Stone Machines
What We Do
GLS Stone machines is a collection of high quality stone processing equipment for all aspects of manufacturing from block production to the fabricators. All GLS Stone machines can be customized to fit the exact needs of every client giving them the right tools to create with quality craftsmanship.
Why Choose Us
With more than 30 years experience GLS has provided real value with the best products and service to our customers. We are dedicated to give our best with every GLS Stone machine.
Our Mission
Continue improving and growing our technologies with the newest innovations in stone machines every year giving our customers the most superior quality stone equipment
Our Services
We supply the most suitable machine for customers. Create the real value for customers
European Design
With our beautiful structural appeal, all GLS Stone Machine parts have undergone structural checks in accordance with FEM (Finite Elements Method) making our stone equipment not just visually appealing but a long lasting quality machine.
Components Systems
Every GLS Stone machine components are from well known brands like SEIMENS, Schneider and SIKO for electrical parts and SKF and HIWIN for all the bearing systems. All parts are well prepared by LASER technology to ensure maximum precision.
FULL Protection design
All GLS Stone Machine's structural component surfaces with heavy coats of cataphoretic corrosion proofing treatments. Heavy duty channels are constructed for all cables. All guide-sleeves have multi layer seals making them waterproof, dust-proof and anti-spill.
R&D-Create the most suitable product
GLS Stone Machines are constantly seeking the latest innovations in all of our stone processing and fabrication equipment. We can customize all machines to best fit your needs.
PEACE of mind warranty
Every GLS Stone Machine comes with a standard 2 year warranty and can be upgraded to a 5 year no hassle extended warranty letting our customers enjoy real peace of mind. We are always available 24/7 should any problems arise.
GLS Stone Machine's A-Z Service
Together GLS Center, GLS Agent and GLS Distribution Net can meet any need, any issue and any service RIGHT NOW.
Our Machine Gallery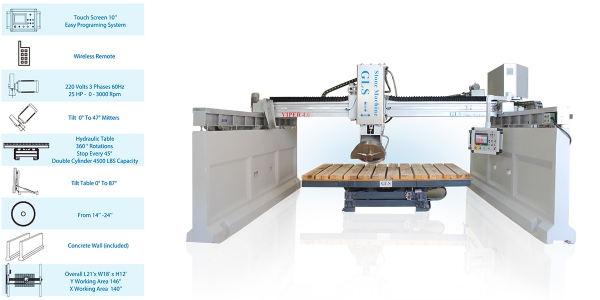 Viper 4.0 25 HP Bridgesaw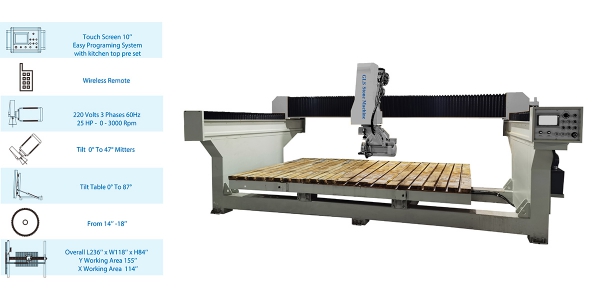 The Beast 20HP Bridgesaw 4 Axis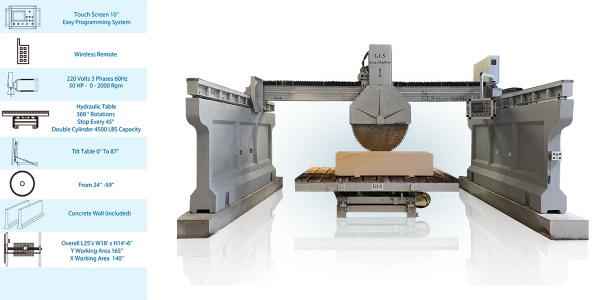 Architectural Bridgesaw 1200 Serie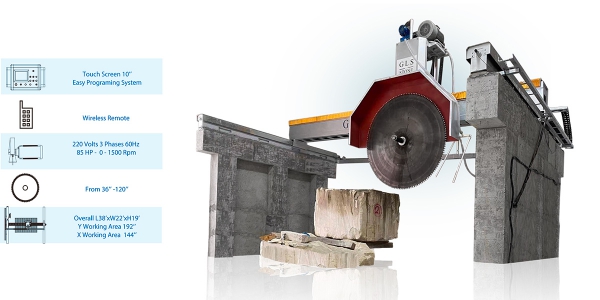 Block Bridgesaw 3600 Series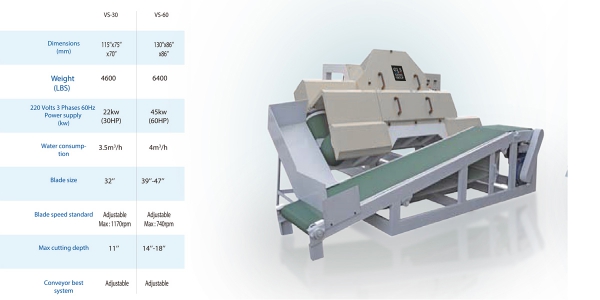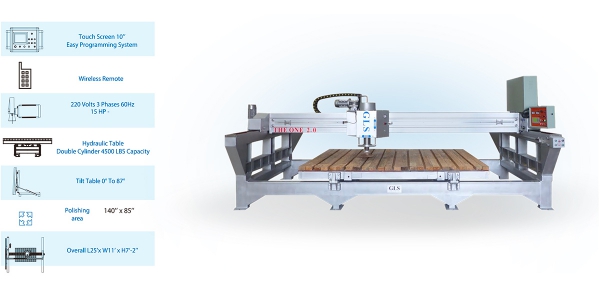 The One 11 HP Single Head Polisher
Testimonials
We have focused on the stone machine for more than 30 years.We insist on creating the real value for customers.Your satisfaction is our greatest motivation.
Carl Stevens

We bought a machine last month.
Thanks to their team.It was a smooth transition from our old machine to the new one.

Lorance Lance

Finally we bought with GLS company. We have an old factory, we want to buy a real European quality but still a good price.GLS bridge saw VIPER series is the best one.
Our Partners
We well selected all components suppliers for the best quality .